Position: Game Designer

Occupy Olympus is a transmedia project mixing greek mythology and current financial crisis. The project is developed for the TIU with the aim to be show to professionals and public during an exhibition.

Occupy Olympus is a large scale project with a 15 people team, including 3 Game Designer and 1 Lead Game Designer. My work on this project is the exploration/riddle part which is a 2D multiplayer game.

Website: occupy-olympus.com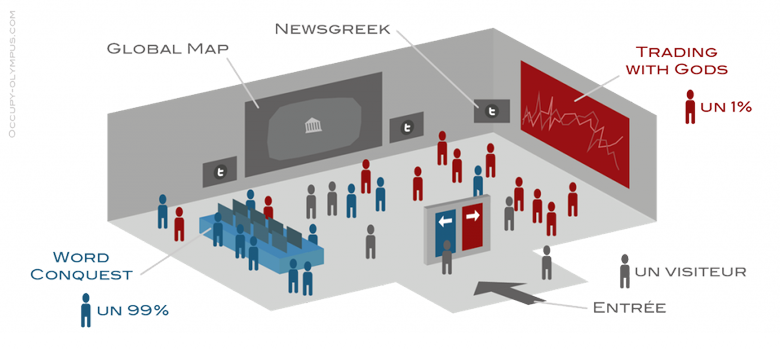 More information coming soon.